Chapter 2781
Having a Beat
---
Translated by
Edited by
---
---
Having a Beat
Translated by Soya
---
4th of the week!
Do support us in Patreon if you are able to!
---
Even though three of them were considered as the strongest youths in Qilian Boundary, none of them dared to call themselves the 'number one'. Especially after Eastern Emperor Sect's Donghuang Ta-iA and Heavenly Profound Sect's Xuan Shenji finished their seclusion, the Battle Royale of the Nine Counties would be a battle with aggregation of powerful and competitive rivalries.
The Killing Luo Sect had made their name; the mightiness of Gui Gu had made the world startled. There were only two of them that could compete against each other in the Qilian Boundary. Once Gui Gu struck out, no one could match him.
"I'm Xing Feng from the Heavenly Xing Sect in the Qi Tian Boundary."
A shirtless man folded his arms across his chest and said lightly.
"No wonder this guy took a hand in this. I just realized that he has a great reputation."
"You're right. Qi Tian Boundary's rank is just  next below the Qi Lian Boundary and the Heavenly Xing Sect is the strongest sect in the Qi Tian Boundary. So maybe Xing Feng will be able to compete against the three greatest experts of the Qi Lian Boundary."
"It sounds exciting and stimulating. Haha. I am wondering who will be the ultimate winner. But I think that guy should realize the current situation and give up immediately. Compared with the other two, he will never be eligible for the battle."
"He is out of luck anyway. Haha. I have never expected someone to take his courage in both hands even though he is confronting those troublesome guys. I guess he has lost his mind."
There were different voices that kept echoing in Jiang Chen's ears. However, there was no one who could deprive him the rights of getting what he wanted.
Jiang Chen's popularity and reputation was greatly boosted in the Ling Jue City after he restored the Transmission Formation. However, the entire Ling Jue City was just too big for everyone to recognize who Jiang Chen was. There were hundred thousand miles between the north and south, and no one could recognize Jiang Chen in the North City.
"Brother, just forget it. It is not that I don't want to sell it to you, but I think you will never be able to fight them."
The old man looked down at Jiang Chen and said with a bitter smile.
"It doesn't really matter."
Jiang Chen said.
"Everything should be taken up in order of priority. I swear to get this spiritual spring water." Jiang Chen said coldly.
He ignored the overbearance of Gui Gu and Xing Feng, astonishing countless people. They wondered who this guy was and thought that what he was doing was no different from digging his own grave, standing against Gui Gu and Xing Feng.
"It is not necessary to say that. I am getting the spiritual water to make a medicinal pill. The treasure should serve its purpose. You will be punished for your sins if you didn't use it to its fullest."
Gui Gu said with a cold smile.
"Oh, really? Do you think you are the only one who can make pills? I am going to get this to make pills too."
Jiang Chen said.
"Hahaha. What a coincidence! I am also planning the same. Am I right? Elder Xing San."
Xing Feng took a glance at the elder who stood behind him and his face lit up with a smile. Even though he looked bulky, he was full of wisdom, apparently.
"So both of you are planning to snatch what's mine?"
Jiang Chen said with a faint smile.
"How could you say so? You still haven't owned it yet, have you?"
Xing Feng looked at the old man and a wry smile spread over the old man's face for a moment.
"This young man should own this item already since we have come to an agreement earlier."
"It seems like we are forced to do some stretches to loosen up our muscles now."
Xing Feng said coldly. Apparently, he did not mean to give up on the Spiritual Water on Jiang Chen's hands.
" Wu's Workshop is the purest place in the world so I think you guys should avoid getting into a fight here."
A cold voice echoed in the void. A white-clothed elder with white hair and beard was standing on the Dragon Gate Arch of Wu's Workshop, looking calm and awe-inspiring.
"I am the top alchemist in Wu's Workshop, Wu Jingyun."
Wu Jingyun said in a low voice but it was enough to shock everyone. Most of them were forced to step back by this invincible and formidable spirit.
"Even Wu Jingyun intervened in their dispute, it seems like they should be prepared to suffer disappointment."
"Yes, Elder Wu has been known as the top alchemist in Wu's Workshop. His strength has reached the Divine King Realm with great cultivation of power and strength. Even the City Lord will show some respect for him."
"It seems like everyone in Wu's Workshop heard about their stories and background before. That is why they are afraid to offend them. And now Elder Wu showed up and tried to put up a front."
The crowd of spectators were in awe of Wu Jingyun. The top alchemist of Wu's Workshop was not an ordinary person, countless people were showing great respect and admiration toward him. It was obvious that he had a respectable background and status when even the City Lord have to show him some respect. The strength of the Wu's Workshop was not inferior to the three greatest sects in the Qi Lian Boundary.
The intervention of Wu's Workshop had made the spectators, who had been keenly looking forward to the battle, heaved a sigh. Ling Jue City at the moment was overcrowded. Even though countless strong experts were expecting the battle, the battle between the Divine Kings would never be allowed to happen.
"Oh, so you're Elder Wu, sorry if I didn't recognize you at first glance. Hahaha."
Xing Feng connected both palms together and shook his head. They'd have already probably lost their mind if they still insisted on starting a fight in this place at this moment.
Gui Gu fell silent as he should at least show some respect to Wu's Workshop since their top alchemist showed up. They owned this place in the Ling Jue City after all.
"I appreciate your kindness and generous advice, Elder Wu. But since they both are longing for the Spiritual Water in my hand, will you be my witness? If you two can show me something that is comparable with the Dragon Eye Spring Water, I will like to take my chance. What do you think about it?"
Jiang Chen said.
"You're such a thoughtful and straightforward person. Hahaha. I will be the witness for you guys then."
Wu Jingyun said with a smile. He fixed his eyes at Jiang Chen with an interesting expression.
"How are you going to make your bet?"
Xing Feng burst into laughter and looked at Jiang Chen sharply and fearlessly.
"Let's have a competition of concocting pills. The one who could concoct the best medicinal pill will be the ultimate winner. And my bet is an Azure Spirit Pill, a pot of Dragon Eye Spring Water and this Ghost Wu Vibranium!"
Jiang Chen said arrogantly.
"This is the formula of the Eliminating Doom Pill. This Supreme Grade Medicinal Pill will be able to remove impurities, which can be consumed by humans or beasts."
Gui Gu said lightly.
"The pill recipe sounds great but does it also work for puppets?"
Gui Gu narrowed his eyes and gazed at Jiang Chen.
"Yes. It does."
"How about you, bulky man?"
Jiang Chen took a glance at Xing Feng.
Xing Feng wore a faint smile on his face. The elder behind him took a step forward and said in a low voice.
"This is the Broken Bone Grass, which is more precious than those normal Supreme Grade Medicinal Pill. But I would like to ask for another Spirit Severing Life Prolonging Pill from you."
The elder narrowed his eyes and his smile looked extremely treacherous.
"It sounds like a daylight robbery. But this Broken Bone Grass is useful for me so I accept your request."
Jiang Chen said with a smile. Since he had decided to take the chance, he would like to play it with a high stake.
Edited by: Lifer, Fingerfox
[Please support us in DMWG Patreon (DMWG Patreon) if you are able to, so that we can maintain at this rate or even release at a faster rate!]
Note:
This translation originated from TravisTranslations.
If a mistake or mistakes were found in this chapter, feel free to comment below.
Certain name of skills will not be capitalized but italicized.
Some terms are subject to change when better suggestions are selected.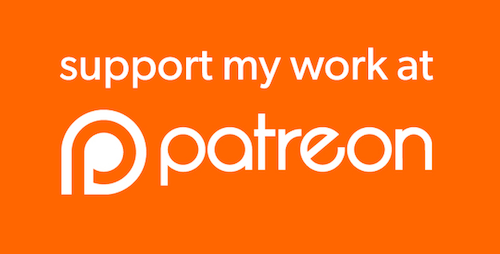 ---
Read only at Travis Translations
---
---
Read only at Travis Translations
---