Chapter 2765
Devour the Lightning Strike
---
Translated by
Edited by
---
---
Devour the Lightning Strike
Translated by Soya
---
1st of the week!
Do support us in Patreon if you are able to!
---
Divine Origin Qi kept flowing within Jiang Chen's body. A haze was released from his body, it was the Myriad Qi. Jiang Chen did not expect that the Myriad Qi would transform his body this way. His body became as clear as crystal now without any flaws, it was like a brand new body. Even in Jiang Chen's dream, he hadn't imagined to have a clean and clear body like this.
Golden dragon marks also covered up his entire body and made his body look like it was made of gold. There was no dirt or blemish at all.
As the Dragon Transformation Art was still running, Jiang Chen's qi and blood had all reached their peak. His dragon marks filled up his entire body and soon another one hundred thousand dragon marks appeared. However, Jiang Chen hadn't felt the threshold of being a Divine King Realm yet. There were 3.472 million dragon marks now. He thought that that amount would definitely help him reach the Divine King Realm. However, it seemed to be not sufficient.
Jiang Chen sped up the Dragon Transformation Art, and Divine Origin Essence kept going into his body. Dragon marks kept forming on his body. He gritted his teeth tightly, suffering great pain as each of the dragon marks formed. It brought great pressure and suffering to him. The golden marks grew fully on his skin. He remained calm, looking at the transformation his body experienced. On his dantian, those Divine Origin Essense were flaring and giving off bright radiance.
Day after day, three months had passed in a blink of an eye. The number of dragon marks in his body has reached 3.5 million. However, the growth of dragon marks had not stopped yet. The Divine Origin Essence had brought him a terrifying amount of essence to boost his strength. It was indescribable. A year passed. The number of dragon marks in Jiang Chen's body increased to 3.99 million. He finally felt that he was almost reaching the Divine King Realm. He would not mellow up himself.
After the increase of dragon marks, Jiang Chen experienced great transformation but he was not aware of it. He almost hit 4 millions dragon marks and his strength and cultivation realm had reached the peak!"
"Roar……"
Dreadful thunder arose on the top of the Profound Wind Sect and the mountain peak was covered with thunder and lightning.
"Stay calm and focus cultivating. Your senior Jiang Chen is about to break through, wait here and don't come near him."
Xuan Qingming's voice echoed in the void. All the disciples heaved a sigh of relief as they found out that it was caused by Jiang Chen who was cultivating. Each of them were high in spirit. Their senior brother Jiang Chen was already very strong but he still kept cultivating himself and achieving breakthroughs. How could they, who were much weaker, stop cultivation?
"Finally, are you going to break through?"
Xuan Qingming murmured, looking worried.
"Clear Stremt Sect wasn't able to overcome you and Linhe Boundary can't constrain you. You even came out from Luo Feng Valley easily. This Nine Heavenly Shocking Lightning should not be too hard for you right?"
Xuan Qingming said faintly. Only a few people, especially Divine Kings, managed to break through under Heavenly Lightning. There might not even be a Divine King expert born in Linhe Boundary every thousand years. This only  showed that it was extremely difficult to break through to the Divine King Realm. Jiang Chen had eliminated many Divine King experts. There were no Divine King experts anymore in most of the sects now. If they managed to have one, it would definitely help to strengthen their sect's foundation.
Jiang Chen looked as calm as usual. He raised up his head to see the shocking thunder and lightning in the sky while his mouth was overflowing with a smile.
"Come on, I want to see how strong you are."
Jiang Chen shouted and his eyes gazed upon the Heavenly Lightning. He was filled with overbearing aura and pride. Most of the people would be extremely careful when dealing with Heavenly Lightning as they were afraid of being killed by it. If they were careless, they might be killed and fail to break through. It was a thin line between life and death. There was no way to turn back.
However, Jiang Chen was not afraid of the Heavenly Lightning at all. Moreover, he could use the Heavenly Lightning as one of his tricks to kill his opponent. After being baptised by the Heavenly Dragon, one could be transformed completely. Once he encountered Heavenly Lightning, he would become a dragon!
*Hong…… Hong……*
When the red Heavenly Lightning appeared, Jiang Chen was stunned for a while. He had never heard and seen this before. It was incredibly dreadful, making him worry and frown.
"Be Careful Jiang Chen! It is the Fire Cloud Heavenly Lightning. This lightning is unusual as its flaming qi is even stronger than your Five Elemental True Fire. Most importantly, it can launch out a thunderous attack with the combination of fire and thunder. Even a Late Divine King Realm expert might not be safe under this lightning tribulation."
The Fire Qilin said in a deep voice.
"According to my inherited memory, my ancestors have experienced this tribulation before. None of the three ancestors were able to withstand the Fire Cloud Heavenly Lightning. You must be very careful."
The Fire Qilin reminded again. Jiang Chen looked even more solemn now. He was not a reckless man, especially in this situation. He felt threatened by this Fire Cloud Heavenly Lightning. Fire clouds and lightning tribulation. Such a combination must not be simple.
"I am going to see if you could kill me."'
Jiang Chen gritted his teeth and said with a cold smile. He stared at the Fire Cloud Heavenly Lightning and his face showed no fear at all.
"Roar……"
Fire Cloud Heavenly Lightning was incredibly brutal. Merging with the fire  and thunder, the Fire Cloud Heavenly Lightning was like an ancient dragon, shuttling through the sky. Fire lightning fell down and repulsed Jiang Chen with its overbearing might. Jiang Chen's face looked pale, startled.
"Good strike!"
Jiang Chen roared in fury, his eyes slightly glowing. At this moment, Jiang Chen felt that the burning lightning had filled up his body. His whole body felt numb and burned, and it was extremely painful. Despite the pain, he would not give up easily.
Another eight strikes of Fire Cloud Heavenly Lightning fell down from the sky. Jiang Chen endured the strikes and became really weak after being blasted. The strikes had really put him into a predicament. However, there was still one last heavenly lightning which was the most terrifying one. Compared to the previous eight strikes, it was more powerful.
The Fire Cloud Heavenly Lightning had arrived to its most dreadful level. The ninth strike could devastate heaven and destroy the earth. Even a Late Divine King expert might not be able to withstand it.
"I don't want to be killed. Let's see who could win in the fight then."
Jiang Chen gritted his teeth. It was beyond the Fire Qilin's expectation that Jiang Chen did not use any defence to deal with the most dreadful strike.
"I am going to devour you!"
Jiang Chen's eyes looked ruthless and sharp. When the ninth heavenly lightning fell, Jiang Chen devoured it with his mouth. The Fire Qilin was dumbfounded.
Edited by: Lifer, Fingerfox
[Please support us in DMWG Patreon (DMWG Patreon) if you are able to! So that we can release at a faster rate!]
Note:
This translation originated from TravisTranslation.
If a mistake or mistakes were found in this chapter, feel free to comment below.
Certain name of skills will not be capitalized but italicized.
Some terms are subject to change when better suggestions are selected.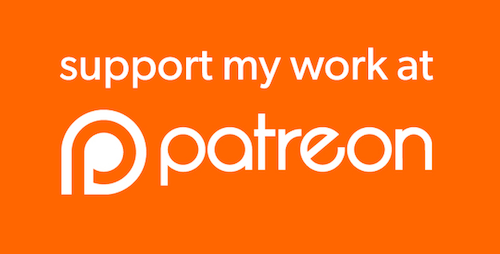 ---
Read only at Travis Translations
---
---
Read only at Travis Translations
---