Chapter 2764
Who Did Not Know Him?
---
Translated by
Edited by
---
---
Who Did Not Know Him?
Translated by Soya
---
7th of the week!
Do support us in Patreon if you are able to!
---
Within ten days, more than a hundred sects came to congratulate Jiang Chen with gifts and treasures. Heavenly Star Sect took the initiative. The Profound Wind Sect was crowded with people from different sects. Suddenly, Profound Wind Sect became the leading sect in the Linhe Boundary.
Many sect elders gathered here to send their congratulations, making Xuan Qingming so busy welcoming them. Of course, he was thrilled as Jiang Chen's power became well-known everywhere. Everyone in Linhe Boundary knew about Jiang Chen as the number-one expert in the region. No one dared to go against him!
Undeniably, upon Jiang Chen's return, he had completely messed up the order in Linhe Boundary and reordered the boundary. Among the ten sects, Heavenly Star Sect was the only sect that had not attacked Profound Win Sect as they were brother sects. However, nowadays even the people of Heavenly Star Sect needed to show respect to Xuan Qingming.
Profound Wind Sect was pushed to the cusp of the competition now. It was not something great but certainly not something bad too. If the Profound Wind Sect wanted to spring up, it needed true capability and opportunity. Since Jiang Chen was guarding the sect, who would dare to challenge them? No one would question  Jiang Chen's mightiness now. Being able to get out of Luo Feng Valley had provened his strength. Moreover, there had been no news about the Half-Hierarch Realm Supreme Elders. It was needless to explain too much about the fact: Jiang Chen was still alive while they had passed away in the valley.
Without much thought, the fact that Jiang Chen became the ruler of Linhe Boundary was well established. Therefore, everyone from different sects travelled a long way to come here to send congratulations to Jiang Chen as well as to the Profound Wind Sect. Profound Wind Sect was expected to become the leader of Linhe Boundary in less than a hundred years. Even Heavenly Star Sect might not have such a future. Everything was only made possible by Jiang Chen.
Xuan Qingming welcomed the guests who were from all places with a humble attitude. This had made the guests very happy as they found the Profound Wind Sect Lord was an approachable man. As long as they maintained a good relationship with the Profound Wind Sect, they would not be treated badly in the future. Although Profound Win Sect's strength was still weak at the moment, they believed that it would rise soon.
It's well-known that Profound Wind Sect's foundation was still shallow. That was why everyone came with different kinds of treasures in their hands to give the sect. Although it might not sound good to be so intentional, bringing along precious gifts would still be better than bringing nothing to the Profound Wind Sect.
Jiang Chen was still in seclusion for recovery. Xuan Qingming currently took up all the responsibility in the sect. In fact, no one was here looking for Jiang Chen and they only came to send respect and congratulations. Jiang Chen was not someone whom they could meet easily. This was a fact that everyone understood. As long as they kept a good relationship with Xuan Qingming, they would build an indirect relationship with Jiang Chen. They were all smart people who understood this: Jiang Chen's seclusion proved that he did not want to be the ruler of Linhe Boundary. However, no one would be able to take away this title from Jiang Chen. In this sense, Profound Wind Sect and Xuan Qingming would be Jiang Chen's biggest limps in the future.
Even though Jiang Chen had eliminated the top sects, there were still more than one hundred sects in Linhe Boundary. There were still many potential disciples here and the power balance in Linhe Boundary had not been affected.
The disciples of Profound Wind Sects all carried pride on their face. Those disciples from other sects were very jealous of them. In the past, the Profound Wind Sect was only a small sect but now it had the demeanour of a powerful sect.
This was the biggest celebration in the Profound Wind Sect ever since it's foundation. Everyone in Profound Wind Sect shone like the stars, making them very proud.
"Hahaha, congratulations, sect lord. An unparalleled talented genius is here. We all are so proud of your sect."
"Yea, Jiang Chen's arrival has brought us up. It's my pleasure. It's Linhe Boundary's blessing."
"It's all Sect Lord's teaching. Jiang Chen's rise undeniably is highly related to the Sect Lord. Hahaha."
"That's right. Come on, Sect Lord, we will see you as our role model. So there will be another genius coming out from Linhe Boundary in the coming years."
"Sect Lord is mighty and our Brother Jiang Chen is peerless. Profound Wind Sect would definitely become the leader of Linhe Boundary. I am going to congratulate Sect Lord in advance. Haha."
All of the elders and sect lords showed great respect to Xuan Qingming. They all gave high praise to Profound Wind Sect without reserving any words to themselves. Even Jiang Zhenhai was very proud of his son because all of these were due to Jiang Chen. Although he had lost his eyesight, he could still feel the crowd in Profound Wind Sect and the praise it enjoyed.
"Brother Zhen, your son is indeed a good son."
Lin Ruyue held Jiang Zhenhai's hand tightly and said with a smile. Jiang Zhenhai was like a kid who was given his favourite toy, carrying a big smile on his face. He was full of passion and excitement. Lin Ruyue had never seen him smile like this before.
Jiang Chen was the star in the Linhe Boundary now. Who did not know him?
Despite the glory, Jiang Chen was still in a mountain in the Profound Wind Sect to cultivate himself.
"It would be best if I let my father eat the Scarlet Cloud Ancient Vine Heart directly. But I am worried that he could not absorb its medicinal effectiveness. Scarlet Cloud Ancient Vine Heart would be very helpful for his future cultivation. I guess it's not easy for him to digest all of it in such a short time."
Jiang Chen murmured. The level of Divine Origin Qi in Jiang Chen's body had reached the peak. In Luo Feng Valley, Jiang Chen had already sensed that he was going to break through after devouring Luo Binsi's Divine Origin Essence. However, he was worried about his father, that was why he immediately rushed back to Profound Wind Sect. If he had been late late, Fire Qilin would have died and his father's life would have been in danger and even Profound Wind Sect would have perished. He could not imagine the tragedy.
"Let's break through first."
Jiang Chen had been a Half-step Divine King for some time. After experiencing a few life-and-death battles, he had actually accumulated enough Divine Origin Qi to break through. His spiritual realm had already reached the Hierarch Realm. In addition to the Divine Origin Essence, Jiang Chen's strength had advanced step-by-step and he could break through very soon. After casting Dragon Transformation Art, Jiang Chen could feel that the Divine Origin Qi flew through all of the pulse and bones in his body. The qi of Divine Origin Essence benefited him very much. Who knew he might be able to break through to Hierarch Realm or even Divine Emperor Realm.
Edited by: Lifer, Fingerfox
[Please support us in DMWG Patreon (DMWG Patreon) if you are able to! So that we can release at a faster rate!]
Note:
This translation originated from TravisTranslations.
If a mistake or mistakes were found in this chapter, feel free to comment below.
Certain name of skills will not be capitalized but italicized.
Some terms are subject to change when better suggestions are selected.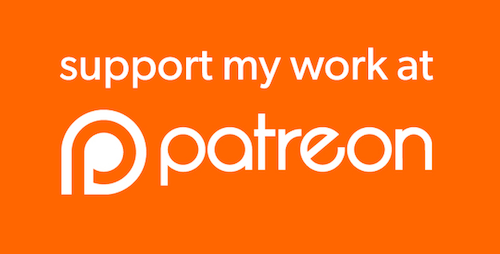 ---
Read only at Travis Translations
---
---
Read only at Travis Translations
---