Chapter 2758
Nine Sets, Losing Completely!
---
Translated by
Edited by
---
---
Nine Sets, Losing Completely!
Translated by Desmond
---
3rd of the week!
Do support us in Patreon if you are able to!
---
Jiang Chen's expression became solemn. Although he knew the rules of Go, he's no expert of the game. Jiang Chen saw that this was not a simple game.
There was a giant stone platform on the two sides of the set, looking like it was prepared for the players to sit in.
While Jiang Chen and the white-robbed goddess were thinking in silence, a black figure appeared before the other platform. He had a long white beard. Jiang Chen was unable to see his face no matter how hard he looked. As if his face was covered by a white fog, mysterious. Most importantly, he could not feel a shred of spiritual energy coming from this spirit.
"My two little friends, hehe, it must be fate that allowed us to meet each other. You'll be able to take this Ice Origin Lake Water Bead if you can solve this." The black-robbed old man said with a pale smile, his voice was warm.
"May I know your name?" The goddess asked.
Jiang Chen was also curious as the spirit appeared suddenly, without any warnings.
"I am just a spiritual intent. As a matter of fact, I do not know who I am. I do not know who you are, too. My original self left this intent here to wait for the fated one to solve this game, only then could my spirit rest in peace."  The black-robbed old man said with a smile.
"A spiritual intent without the consciousness of the owner, but still able to suppress that beast billions of years. I'm afraid there are only less than 10 peerless experts who could do it." The white-robbed goddess murmured.
Since this black-robbed old man had no plans to tell or truly does not know who he was… she could only take a guess, however, she was secretly shocked beyond belief.
Jiang Chen could not understand how shocked the white-robbed goddess was. Because he does not understand how powerful and scary this spirit without consciousness was.
"Since you guys have entered this game, there is no retreat. You will forever be trapped in this place if you cannot beat this game, until the collapse of the Heavenly Dao. Perhaps you may be able to leave this game if another era comes."
The goddess took a deep breath.
Until the collapse of the Heavenly Dao, meaning that they will forever be trapped in this place and be set free only if the Heavenly Dao collapses.
"Let's see how great this game is," said the white-robbed goddess coldly.
She was confident in her skill in Go, probably less than ten people could defeat her in this world. Her desire to win was burning fiercely.
"Please…" The black-robbed old man raised his arm and said.
Jiang Chen looked at both of them with curiosity. Wondering how good the white-robbed goddess was. Xiong Hou could not escape this place after millions of years. Jiang Chen felt a slight regret. If this woman is not greater than Xiong Hou, it's probably a sure-lose. Woman… a species that is adept at causing trouble…
Jiang Chen stood with his arms crossed as he curiously watched the two.
The goddess looked like a true expert in this game, she was not falling behind after a dozen rounds. He does not understand the game but he could see how scary the game was, like it was filled with countless blades.
The goddess' expression became pale as every minute passed.
On the 37th round, the white-robbed goddess' expression changed drastically as she coughed out a mouthful of blood.
"You lost."  The black-robbed old man said with a smile as a powerful pressure suppressed the white-robbed goddess.
Jiang Chen felt uncomfortable when he saw her expression, feeling bad for her.
"I forgot to tell you guys that, you have to withstand the pressure coming from it every time you lose. Not even an Emperor expert could take more than ten times. That animal would rather be sealed here than to try for the tenth set. Hehehe." The black-robbed old man said with a smile.
It was such a piercing voice for Jiang Chen and the white-robbed goddess.  Is this old man treating this as a game? We're betting our lives on the line here!
"I've learned a lesson."
The goddess became silent as she faced her opponent with pride. Her eyes were filled with fixation and persistence. Jiang Chen only saw those traits in himself, one that would never back down!
The second time, on the 44th round, she lost. She received a greater level of pressure. Jiang Chen saw the persistence in her expression, most importantly, he too was feeling that pressure but not as great as hers, but it was still pretty suffocating.
The third time, on the 52nd round, she lost again. She and Jiang Chen's pressure increased once more.
On the fourth time, on the 77th round, she lost again.
On the fifth time, on the 93th round, the goddess' eyes showed a hint of pain. Jiang Chen was withstanding tremendous pressure too. However, he was far more powerful than your average Divine King.
On the sixth, seventh, and finally the eighth time, she lost on the 144th steps.
On the ninth time, the same thing happened. She had used everything she learnt throughout her life, she still lost to her opponent. Her spirit felt like it was being locked down, unable to move, the pressure that was placed upon her, it felt like it had seeped into her spine.
However, she did not intend to give up, yet she lost at that same very stage, as if she was stuck at a dead-end, she could not get out of it.
"I cannot accept this." She said while gritting her teeth.
Her eyes were filled with ambition, however, nine continuous failures have caused her confidence to fall. Only a single chance remained, the tenth set, and she could not think what would happen. The oldman said before that not even an Emperor Realm expert could withstand the pressure of the tenth loss.
"That animal has tried deducing outside the game for millions of years, yet she does not have the courage to proceed for the tenth set. Hehehe." The black-robbed old man said with a smile.
Jiang Chen silently looked towards the White-robbed goddess. He was captured by her, utterly and completely. Because he too felt that his soul was sealed and trapped, unable to get away, only capable of moving around this cave.
"Are we really trapped in here?" Jiang Chen shuddered as he glanced towards the goddess.
Currently, she was silently thinking. The pressure that was placed upon her was gigantic. Could this set be unbeatable?
She wanted to look back towards Jiang Chen, but she couldn't do it. This fella insisted on following me into the cave, we're both trapped now.
Nine sets, losing completely!
Edited by: Lifer, Fingerfox
[Please support us in DMWG Patreon (DMWG Patreon) if you are able to! So that we can release at a faster rate!]
Note:
This translation originated from TravisTranslations.
If a mistake or mistakes were found in this chapter, feel free to comment below.
Certain name of skills will not be capitalized but italicized.
Some terms are subject to change when better suggestions are selected.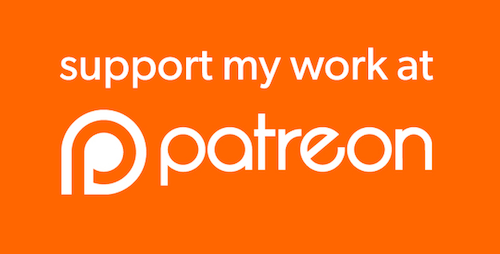 ---
Read only at Travis Translations
---
---
Read only at Travis Translations
---