Chapter 2749
All Dragons and Phoenixes Shall Fall
---
Translated by
Edited by
---
---
All Dragons and Phoenixes Shall Fall
Translated by Desmond
---
3rd of the week!
Do support us in Patreon if you are able to!
---
Jiang Chen was like an all-powerful god. Xuanyuan Wuqiong and the others were dumbfounded. They did not expect to lose all their powers in this valley, becoming mere mortals. It was much scarier than being killed by Jiang Chen.
Not being able to get back what they have after possessing such massive strength. To experience such a fall right before their deaths, even Jiang Chen felt pity towards the three. Not even Jiang Chen could take it as power signifies everything in this world. Being rid of one's dream and becoming a mere mortal, thousands and millions of years of cultivation, gone in an instant, what is all for nothing?
Any individual would mentally collapse. Jiang Chen finally knew why this place was named Luo Feng Valley. Those who fell in this valley would become nothing, even the mighty phoenix.
Their souls received a massive shock after experiencing such a fall, they would naturally die without Jiang Chen finishing them.
"I finally understood, Luo Feng Valley, Luo Feng Valley, all dragons and phoenix shall fall. Hehehe." Xuanyuan Wuqiong muttered with a smirk that was both sad and bitter. *Luo = fall, Feng = Phoenix,*
This blurred look of his meant that he had given up everything.
Dan Yingqing and Li Zheyan were the same. They had all become mortals, losing the right to pursue absolute power and authority, what is there to continue living for?
Instantly, Jiang Chen realised many things, this Luo Feng Valley was not just a dangerous place, it was also a place of fortune, yet, how many men could recover themselves after experiencing such a drastic change? Extremely hard! He could see the perplexed look and despair in their eyes. He too would've been the same if it wasn't for the Myriad Qi.
At this moment, a sudden gust of wind came, the leaves on the ground were blown away, the bones rattled. It was a piercing sound, the gust of wind wasn't strong but was like a sharp dark blade.
Truthfully, he did not feel much about that gust of wind. However, the trio withered the moment it blew past them, everything melted, leaving only a pool of bloody mess and white bones. He was slightly stunned by the scene but understood that they had become mortals and couldn't withstand it. They were not even Void Gods as they do not have divine origin energies within their bodies anymore.
He was unaffected as he still possessed his strength.
The mighty Half-Step Hierarchs that were once one of the few powerful figures within the Lone Dragon County. To die such a pitiful death in the Luo Feng Valley, it was truly sad. But it was also a closure as these near-dead old men finally ended the chapters in their long life. From nothing since their birth to amassing a great deal of power then returning back to nothingness at the end of their lives.
The three Half-Step Hierarchs became history. He felt a sense of dread and pressure from deep within his heart. Even so, he still possessed his strength and that dark wind could not affect him.
He was pretty shocked by the Luo Feng Valley, it could devour the strength of men, causing those who were once powerful to fall to the state of normal mortal men. Nobody could accept it. Plus, the seemingly calm Luo Feng Valley would deprive a person of his strength without anything to defend against it. A simple threat that even a True God could solve became extremely lethal.
Therefore, those that arrived at the bottom of the Luo Feng Valley were all mortals which faced such a scene, nobody could change it, what awaited them was death.
His Heavenly Dragon Sword was shaking heavily as if something was pulling it.
He breathed out a sigh of relief after understanding the mystery behind the Luo Feng Valley. At least he still retained his strength, able to protect himself.
"The soul of the Heavenly Dragon Sword sensed something, otherwise, I wouldn't risk coming here. Now, let's see what lies within this Luo Feng Valley." Jiang Chen muttered.
The trio had already died and he did not plan to stay idle, he then proceeded to figure out his surroundings.
He travelled across the Luo Feng Valley for ten days straight but couldn't find anything special, only those evil winds. Those stronger than the True God Realm could withstand it. The whole place was littered with white bones and nothing else.
He had travelled 300,000 li for the ten whole days but nothing was found. The difference between Luo Feng Valley and other valleys was that it was filled with white bones, human bones, bones from beasts and some giant bones that were unidentifiable.
White bones scattered through the ground after 300,000 li but there was no end. He dared not count how many people had lost their lives in this Luo Feng Valley.
He would still shiver from the sight and felt creepy about it even though he tried to stay calm. His senses were polished to the extreme thanks to the Myriad Qi but there were no living beings after travelling for so long.
"This place is f*cking creepy." Jiang Chen cursed.
He was at least sure that the invisible pressure was still there.
*Boom*
A giant boom could be heard in this silent valley, finally something different.
"Eh?" He frowned.
He did not expect such a great disturbance happening in the bottom of this valley. He followed the sound and found a special cave after 100 li. It looked like a furcation of a canyon, it was filled with rotten leaves and dead branches. He could not understand why these branches and leaves were lying around, not becoming dust after so long.
A path appeared before Jiang Chen.
Edited by: Lifer, Fingerfox
[Please support us in DMWG Patreon (DMWG Patreon) if you are able to! So that we can release at a faster rate!]
Note:
This translation originated from TravisTranslations.
If a mistake or mistakes were found in this chapter, feel free to comment below.
Certain name of skills will not be capitalized but italicized.
Some terms are subject to change when better suggestions are selected.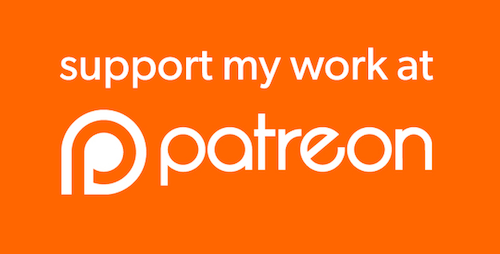 ---
Read only at Travis Translations
---
---
Read only at Travis Translations
---