Chapter 2747
The Voice of the Sword's Soul
---
Translated by
Edited by
---
---
The Voice of the Sword's Soul
Translated by Desmond
---
1st of the week!
Do support us in Patreon if you are able to!
---
The trio lost their patience towards Jiang Chen and wanted to go all-in even if it means injuring themselves.
Jiang Chen wiped away the blood on his lips and looked at them coldly. He knew that they were seriously trying to end him with one blow.
"I don't believe that you guys are able to break through my Ancestral Dragon Pagoda!" Jiang Chen shouted.
Jiang Chen took out the Ancestral Dragon Pagoda and a golden light covered his body. The trio took the change with vigilance.
"Xuanyuan Art, Big Dipper Sword!"
Xuanyuan Wuqiong led the attack with his swift and powerful sword technique from the Xuanyuan Art. However, the Ancestral Dragon Pagoda was unfazed by those attacks, but Jiang Chen still took some recoil from it. The trio continuously pummeled the Ancestral Dragon Pagoda and the recoil build-up caused Jiang Chen to suffer another lethal injury, the heaviest in this whole battle!
The trio gasped for air, they had used everything they had as their life was going out, yet they still couldn't defeat Jiang Chen.
The reason why Jiang Chen did not hide in the Ancestral Dragon Pagoda was because he did not want to be a coward. Still, the opponents were too strong, his sturdy body felt like it was being torn apart by several bulls from different directions.
The trio's injuries deepened but Jiang Chen was in a worse state. He was able to last this long all thanks to the Myriad Qi recovering his body, otherwise, the wood spirit alone could not handle this.
"He's not dead." Dan Yingqing expression's was pale and disappointed.
These three Half-Step Hierarchs were not able to kill a Half-Step Divine King, their honour was tarnished.
Xuanyuan Wuqiong and Li Zheyan were extremely angry too. Jiang Chen was still standing and they were literally just a step away from dying.
They probably did not know that Jiang Chen was in a much worse state than they are.
"I… want… to go…"
Suddenly, a young voice was heard in his mind, it was an assuring voice.
"This? The voice of the soul of the sword?"
Jiang Chen was both shocked and happy. This was their first communication, he was sure that it was the sword's voice. But how does it have such a voice? He was puzzled, and he couldn't help but look towards the giant deep dark abyss.
Jiang Chen wouldn't have looked back if the sword did not voice out. Because that attraction force felt like it could suck his whole being into it. He was pretty confident in his abilities but not towards the six most deadly places in the world.
It was like a giant maw of a beast that devours everything that falls into it. That fear comes from deep within one's soul.
"Well then, let's go have a look, and see what's in store in that deep and dark chasm."
Jiang Chen glanced towards the trio and emitted a killing intent.
Xuanyuan Wuqiong and the others looked at each other. They were not afraid of death, but their reputation would be tarnished if they were to return with no result.
Their past glory must not be tarnished and forgotten.
The trio looked towards the Southern part of the Central Region Divine Land.
"Since we're unable to reach our destination, this battle shall become our final turning point. I too wanted to see how terrifying the legendary Luo Feng Valley is!"
The trio had made a decision as they wanted to bring Jiang Chen down to the Luo Feng Valley, the latter also felt the same. The four of them went into a melee and all of them fell into the Luo Feng Valley.
"Hahaha, unexpected, totally unexpected! Jiang Chen and the three Supreme Elders fell into the Luo Feng Valley. This is exciting. Hahaha."
"Shocking, Jiang Chen, the Supreme Elders of the three great sects are all dead. A turbulent time will fall on Linhe Boundary, a great war between clans will begin. I wonder who will become the final ruler."
"Holy sh*t! Is that true? Am I seeing things? The four of them really fell into the Luo Feng Valley, this is God's guidance, from now on, the Linhe Boundary will undergo a great change."
The news of Jiang Chen, Xuanyuan Wuqiong and the others falling into the Luo Feng Valley was spread across the whole Linhe Boundary. Countless sects were celebrating and some were making preparation as the pinnacle experts of the place were gone. Ambitious sects were all celebrating as they prepared their arms…
Jiang Chen destroyed the Clear Stream Sect and severely pummeled the ten great sects. A feat that truly shook the whole Linhe Boundary. Those ambitious sects will certainly grab ahold of this opportunity! A great turbulence shall befall the place.
Zhou Mountain Ridge, Luo Feng Valley! One of the six deadly places of the  Northern Cold Divine Region. Nobody knew how terrifying that place was as it  was passed down through legends and rumours. No one was able to come back after entering the place, without exception.
A huge and deep chasm that was filled with dark clouds.
Jiang Chen did not know how long the fall lasted as everything was dark. He could only see as far as a hundred meters, there was no sun, it was chaos. After a long time, he finally reached the bottom of the valley but he did not die thanks to his sturdy body.
Xuanyuan Wuqiong and the others were in a devastated state too, but they did not die from the fall. Their bodies were severely injured and their divine origin energy completely was gone.
Jiang Chen was slightly better compared to them.
The surrounding area was covered by ancient trees that were at least millions of years old. Jiang Chen's keen eyesight could not even see the edge of the place.
Tree vines intertwining between those shattered bones of men.
Edited by: Lifer, Fingerfox
[Please support us in DMWG Patreon (DMWG Patreon) if you are able to! So that we can release at a faster rate!]
Note:
This translation originated from TravisTranslation.
If a mistake or mistakes were found in this chapter, feel free to comment below.
Certain name of skills will not be capitalized but italicized.
Some terms are subject to change when better suggestions are selected.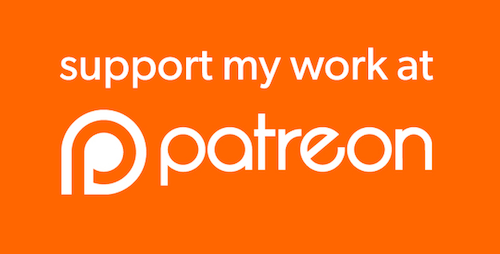 ---
Read only at Travis Translations
---
---
Read only at Travis Translations
---